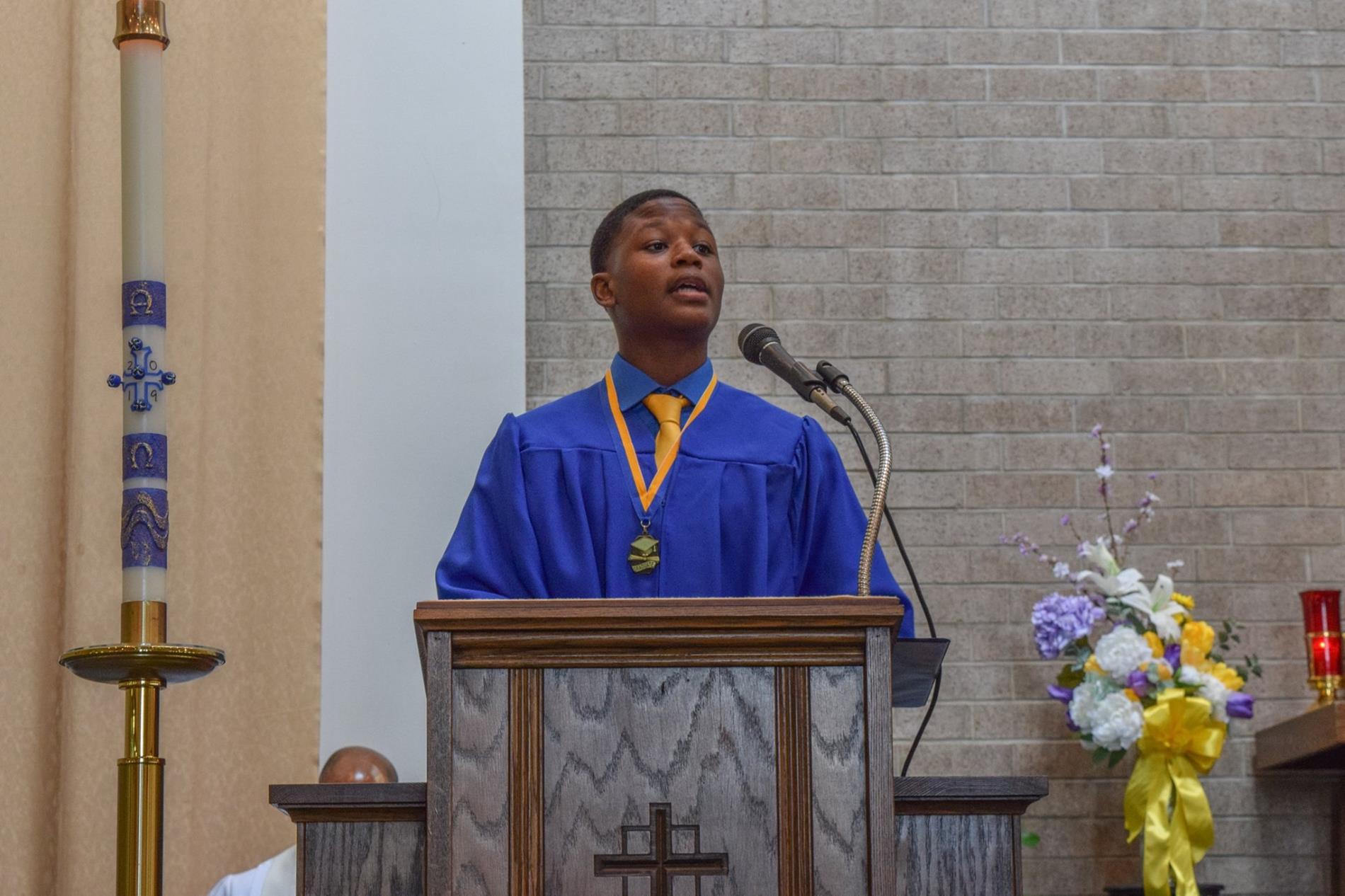 Breeland Madison, a 2019 Guardian Catholic graduate, is now a sophomore at The Bolles School.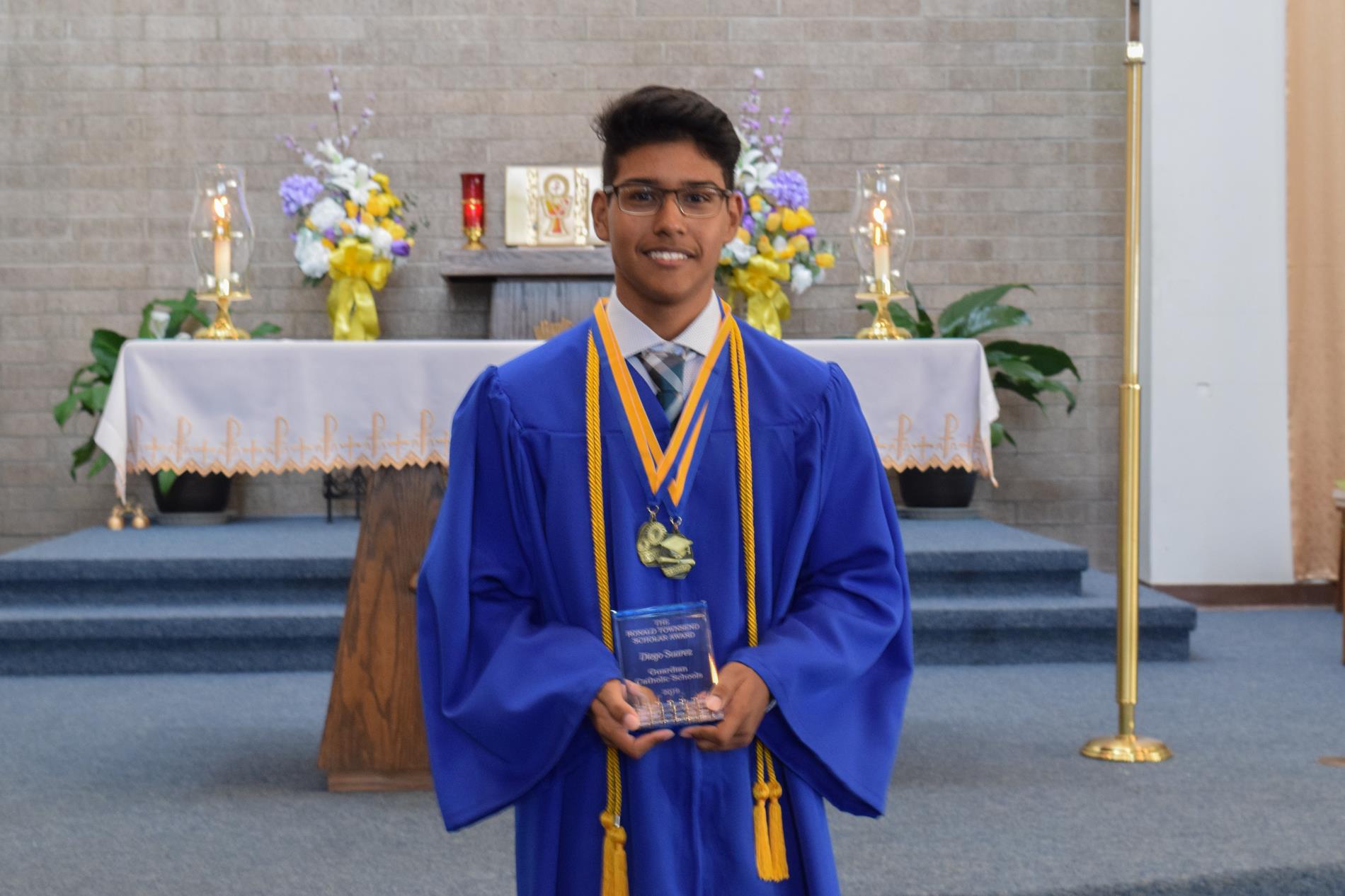 Dieggo Suarez, a 2019 Guardian Catholic graduate, is now a sophomore at Episcopal School of Jacksonville.
Tuition is $8,200.00 annually per student in Kindergarten through Grade 8. Tuition scholarships are available through Step Up for Students: Florida Tax Credit Scholarship (FTC), Family Empowerment Scholarship (FES-EO) and AAA.
Tuition is $4,000.00 annually per student in PK3 for the academic portion of the day from 8:00 a.m. to 11:30 a.m. Guardian Catholic School Tuition Assistance is available through FACTS Grant and Aid. PK Wraparound Services are available from 11:30 a.m. to 3:00 p.m. at a charge of $162 per month. To help offset this cost, families are encouraged to apply for School Readiness Childcare Financial Assistance through the Early Learning Coalition. Those who qualify must pay the school the portion of the fee designated in the SR Agreement.
The book fee is $400 annually per student for the first two children in grades K-8; the maximum family charge for three or more children is $820.
Families make online payments to the school by setting up a FACTS Payment Plan. Payment options include: One annual payment for the full amount in July or August; two annual payments in August and January; or 10 monthly payments in August through May.

Mission Statement
Our mission is to help students attain their potential through high quality Catholic education in a Christ-centered environment that inspires each of us to think, learn, achieve, pray and serve our communities.